Finding the right Domain Name for your Business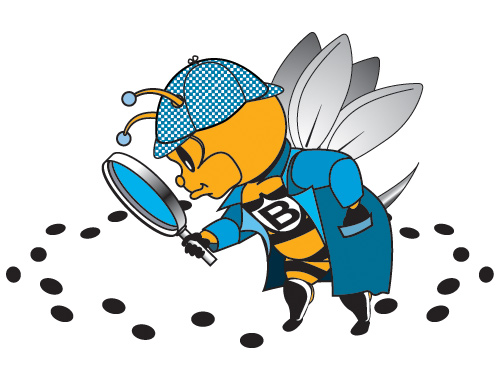 If you are starting a business one of the first things you need to do is give it a name. In the modern technology age, finding a website domain name that is available usually determines the name of your business.
Unfortunately, finding available domain names today can be like searching for a needle in a haystack. Most of the names are taken, so you have to get creative and come up with variations of the name you really want.
But there is much more to consider than availability.
Obviously, you should have a name that is easy to remember, short as possible and easy to spell even for people who can't spell.
Great names are still available if you can think of them and find them.
Of course you can always buy another domain name later, but that hurts you in the searches and confuses everyone, so it is best to have the right name in the beginning.
Even more than availability you also need to consider if the name is legal to use.
Just because a name is available does not mean you can use it.
You have to consider trademark issues. For example, walmart.com is being used, but walmartstore.com and walmart.info are not being used. While you can register the names, you will never be able to use them because it violates the walmart trademark.
What if Joe's Plumbing has a trademark and you want to use JoesPlumbingofFlorida.com? Well, sorry, but using that name would violate Joe's trademark and end up costing you money when Joe finds out.
So is all of this confusing and overwhelming?
How can you find out if a name can be used, how can you be sure that using a name will not get you sued out of business?
Well, for one, if the "thenameofyourbusiness.com" is taken and being used, don't just go out and buy "thenameofyourbusiness.net ". That is just asking for trouble in almost all cases.
You can never be 100% sure, but you will need to do research to determine if the name you selected is being used, has any legal protections, registered trademarks or trademark rights though prior use.
You may even want to file for your own trademark so you know for sure you can use the name and you have legal protection against anyone else that might your name for a similar business in the future.
Don't worry, if you need help, we are more than happy to assist in any capacity you desire.
Whether you just need a 20 minute phone session to think up some possible names or full name research and help filing your own trademark, we can help or just do it for you.
Let us help you find a name and even help you get that legal protection if you want it.
We have registered thousands of names and know the process very well, understand possible issues and can advise you on the best path or, of course, just do it all for you.
We will work with you in the capacity you need. We don't charge any extra for phone time to answer your questions or do some basic lookups and trademark searches.
We want you as a website hosting customer and we want to help you get started with the right domain name without creating any possible future legal issues in the process.
However, if you are looking for extensive research and reports on trademark use, then we would refer that out to a trademark attorney or legal service and they would charge you based on what you decide you need.
In whatever capacity you need us, we are happy to help and have the experience to deal with issues that most people would never even consider when choosing a simple domain name.